Firstly, I'd like to thank everyone that has donated to our Ukrainian humanitarian drive. We collected more items than we ever thought we would — over 150 boxes! For those that would still like to donate, feel free to contact me and I'll share some resources with you.
Last month and the first half of March saw a sharp increase in new listings. Multiple offers are still the norm but it's certainly feeling good to have more options for buyers. Over the last 10 days, four of our buyers made offers on homes. All experienced multiples and three of them were successful! It feels like a huge victory to secure a home these days, so we were surely thrilled. Today's buyers need to be persistent, diligent, and flexible.
There's much talk out there about the "craziness" of the market, but I'd like to offer some perspective. It's true, the market is active. Multiple offers are commonplace. Prices are increasing. But these are familiar waters. We've had similar stretches in the past when buyers who persevered succeeded in finding a home. There's ample opportunity out there if one is prepared and realistic.
I'm often asked my thoughts on whether prices will continue to increase and how long this frenzy will last. I don't know the answer, but I do know this: many people continue to be moving to the Seattle area, the local job market is strong with high-paying jobs, many people continue to work remotely, and our region has limited land to build on. Rising rents and inflation are also contributing factors. There's much talk about geopolitical events, rising interest rates, and stock market volatility — how these factors will affect our local housing is unknown.
Last month saw a sharp increase in housing supply, which was well-received by buyers, but given the number of offers I'm seeing on homes, it's clear demand is still strong. The flood gates of listings are just around the corner, as we typically see greater inventory in late March and April, and even higher counts in May and June. However, given the amount of demand from active buyers, as well as new buyers entering the market as is typically true of the spring, I suspect much of the new inventory will be quickly absorbed.
A few quick market stats:
In King County, listings increased by 40% from January, and pending sales increased by 31%.

Snohomish listing counts are 16% lower than last year.

February home prices in our general increase increased 5% from January, and compared to the same time last year are up 10-25%, depending on the area.
My company is rolling out a new program soon, called "Coldwell Banker Bain Empower Select," which will offer home sellers additional options, such as opportunities to renovate a home in preparation for listing with delayed payment from the sale, bridge loan options to sellers that need to sell before buying, resources for temporary housing for sellers who want to sell first but haven't identified their next home, and additional resources to help sellers get from point A to B. More details will be revealed later.
Below you'll find some helpful home maintenance tips that we share each month, plus some other interesting articles. If you'd like a more complete checklist, don't hesitate to reach out and I'll be happy to send it. Also, great articles on landscaping and home organization. As always, don't hesitate to reach out with any questions. I'm just a text, email, or phone call away.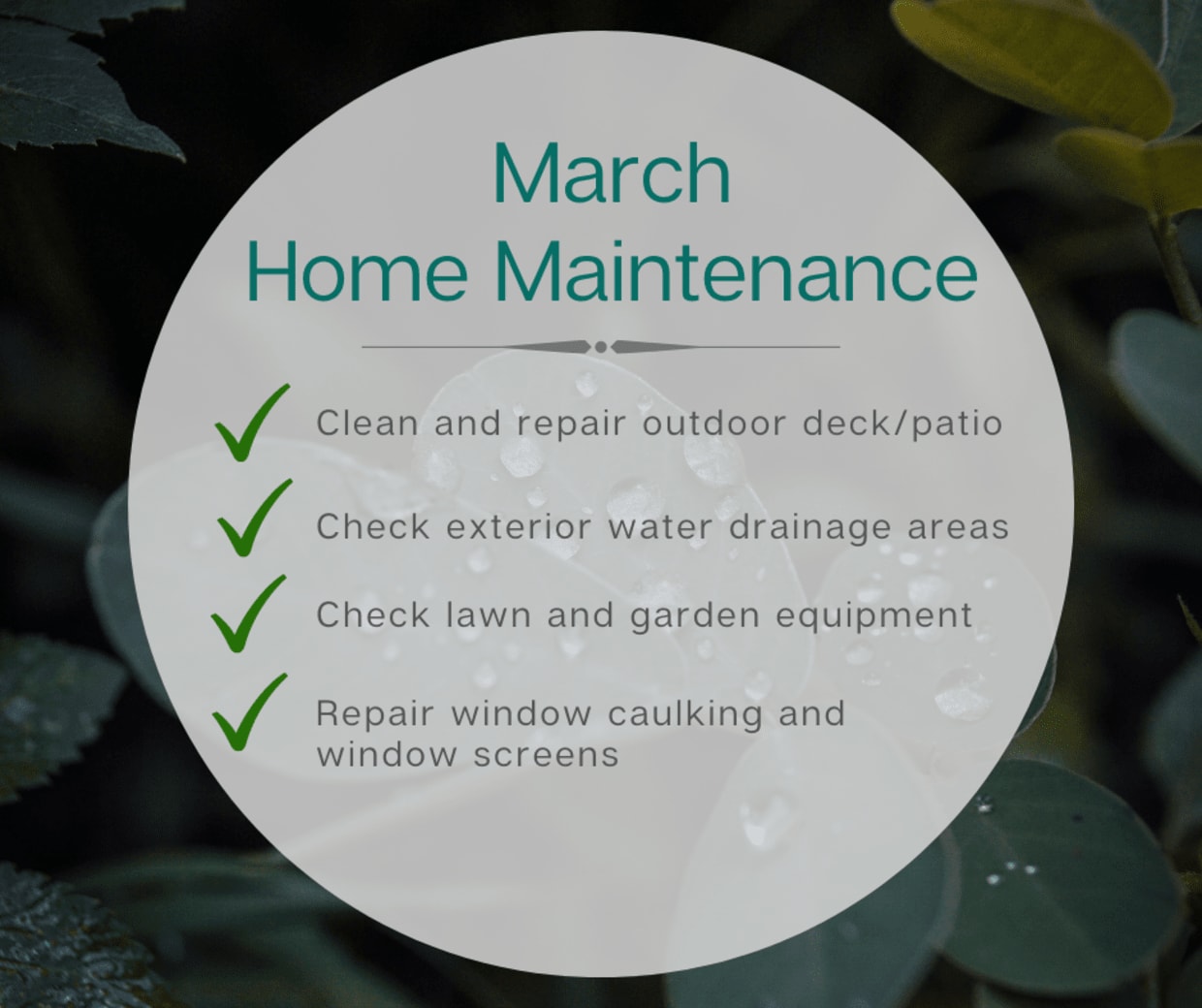 Our monthly must-do's to keep your home and outdoor living spaces safe and enjoyable throughout the year. Reach out if you need service provider recommendations and/or a more complete home maintenance checklist!
Personal Tidbits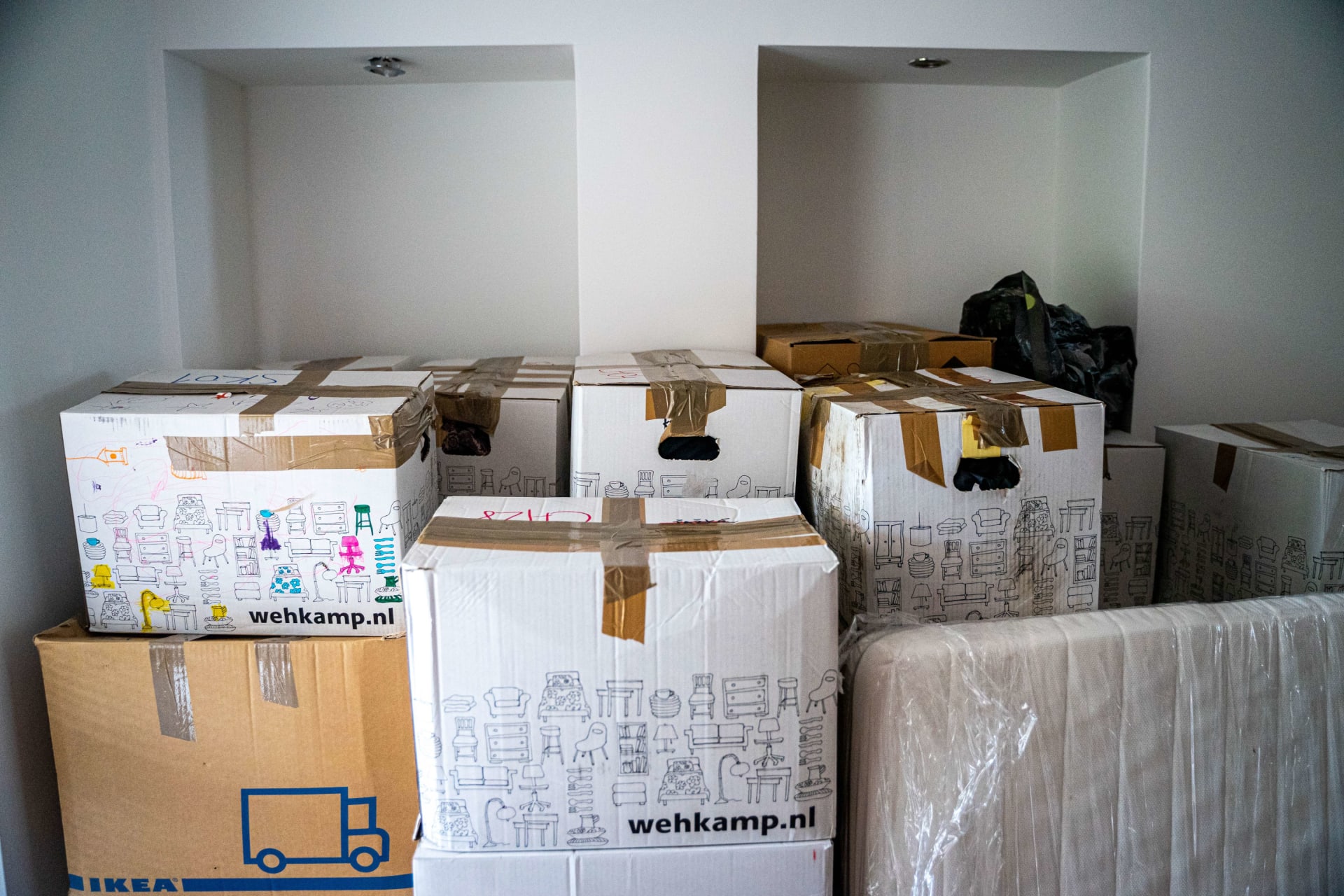 The response to our humanitarian aid collection has been incredible. We've collected more items than we ever thought we could. While we're just one small part of the greater collection, it sure feels good to be able to help in some way. Shane's sister and brother-in-law have also been collecting items. Together, between our two garages, we collected an entire small truckload which we delivered this week. Huge thank you to everyone that participated. If you would still like to do something, please reach out and I'll share ways that you can help. I connected with and spent some time this week at the Meest-WA site in Federal Way. I experienced firsthand the amazing orchestration of their efforts and learned about the ways in which others can help.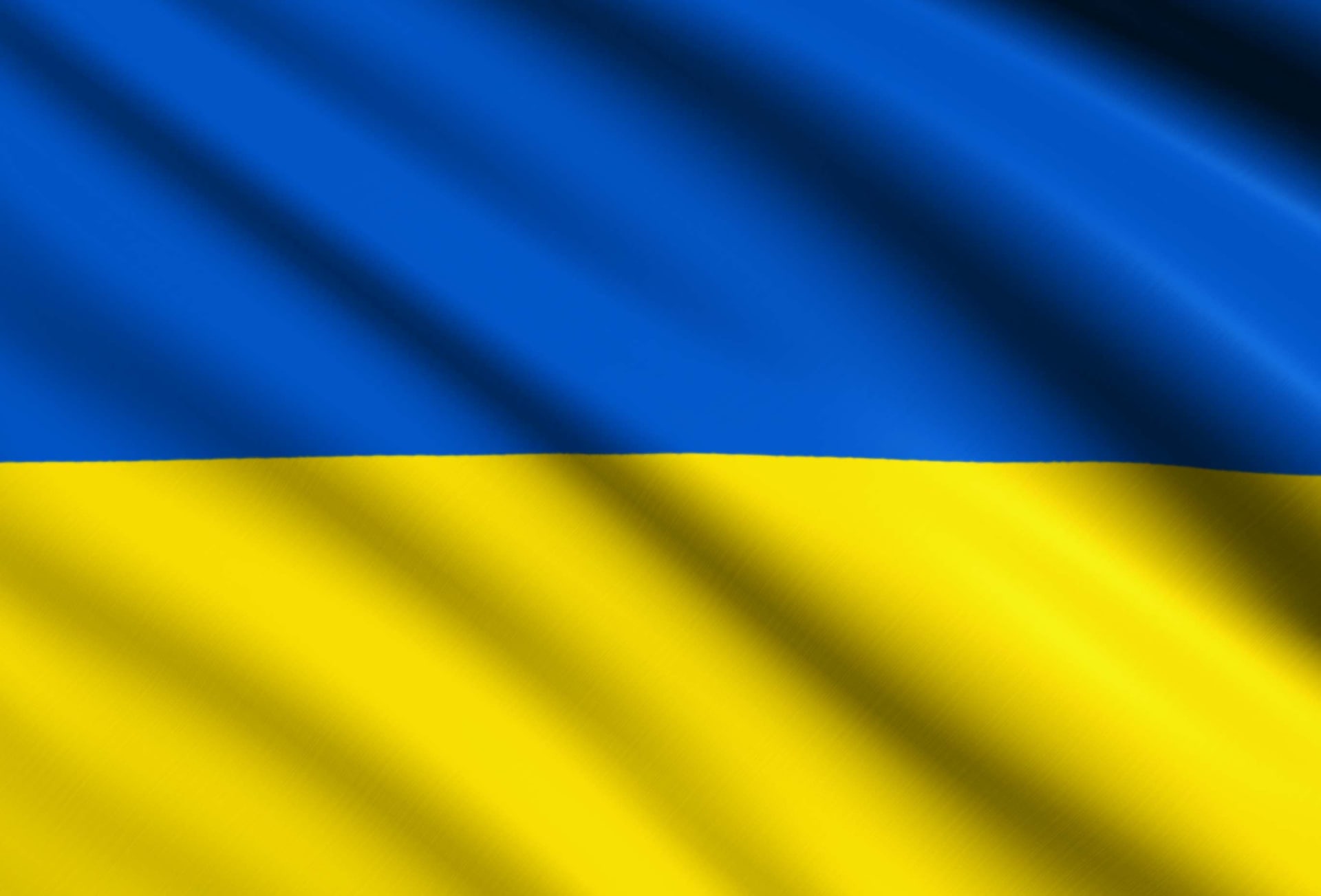 #StandWithUkraine