It's safe to say that buyer demand is back and in full force. The energy in the market over the last several weeks is completely different than the last half of 2022. We're seeing a spike in sales and multiple offer situations. This is largely due to pent-up demand, lower interest rates (about 1% lower than their peak), and generally lower prices than the peak. In many areas, prices are down about 20% from their peak last spring, and buyers are jumping on these opportunities. For well-positioned properties, we're seeing multiple offers primarily on single-family homes at this point.
I suspect over the next few months prices will start to reach last spring levels. Interest rates have already peaked, and general acceptance and confidence in the economy are returning. Throughout the state, pending sales in January increased by 44% from December. However, the big challenge remains inventory. In the NWMLS, new listings were at 4,925, which is 1,000 fewer than December. Inventory levels in King and Snohomish Counties are sitting at 2 months, which is well within a seller's market. Inventory levels overall are likely to stay low for the foreseeable future. Homeowners who secured interest rates under 4% over the last few years are unlikely to list their homes anytime soon. Additionally, there's a large wave of millennial buyers (the largest generation group in the US, about 72 million people) who are growing their families, more secure in their careers, and buying homes. Did you know that millennials started turning 40 in 2021? In 2023, 6.3 million millennials will turn 40 in the US.
Take a look at this interesting article here about the myths of millennials. It's non-real estate related but a fun read.
Here are some additional market stats
King County single-family average price in January was down 2% from last January.
King County condo average price in January was 7% lower than last January.
Snohomish County single-family average price in January was also down 2%.
Snohomish County condo average price in January was 8% lower than last January.
If you or someone In the last few weeks, two of our buyers were bidding on homes and competing with 10-15 others. We've come across more than a handful of properties that ended up receiving 5 or more offers. The craziest example of them all was a house in Lake Forest Park, listed for $1M, that received 32 offers. While multiple offers are back, we're seeing them only on appropriately priced homes. Townhomes and condos aren't experiencing multiple offers, though there are some exceptions, and pending sales on them are certainly trending upward. As we're showing and previewing properties, I'm starting to notice many more brokers showing, and reports of busy open houses. Over the last few weeks, we've been quite busy ourselves with several of our buyers offering on homes, onboarding a few new buyers, and preparing to prep and list homes for a few sellers. For anyone considering making a move anytime this year, now is a great time to get in touch!

Amazon recently announced that they will require employees to be in the office 3 days a week starting in May which will certainly have an impact on the local market. In-city condos and townhomes will likely see a resurgence of demand.
If you or someone you know would like to learn more about the current market, don't hesitate to reach out. Each situation is different, and we're here to help. I'm just a call, text, or email away.
- Phillip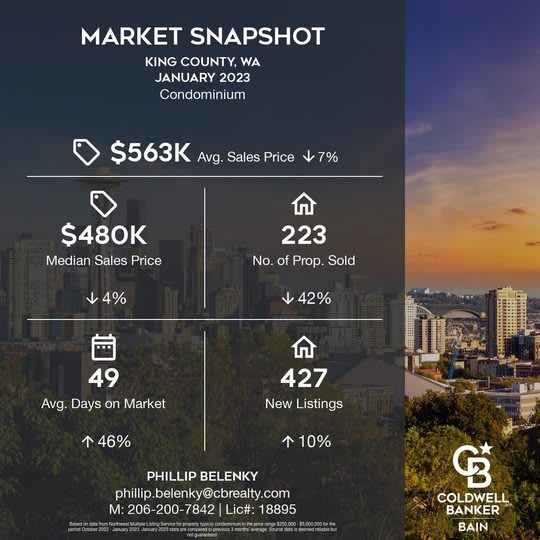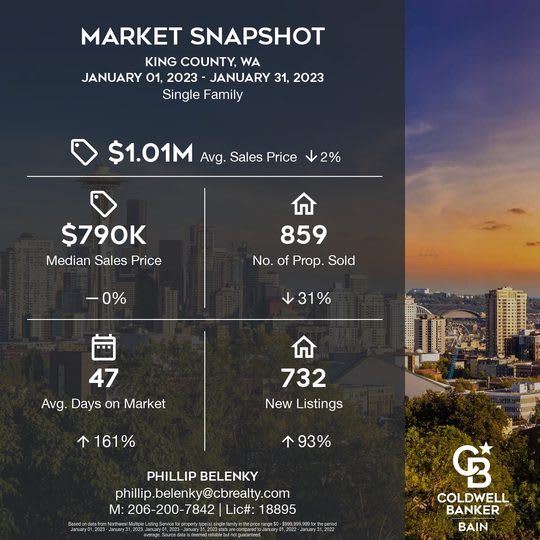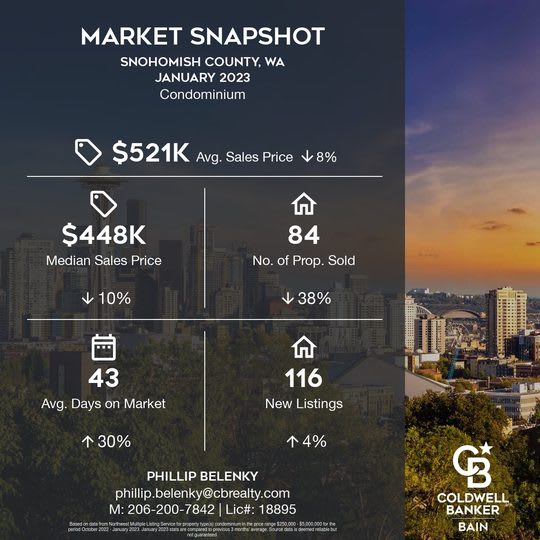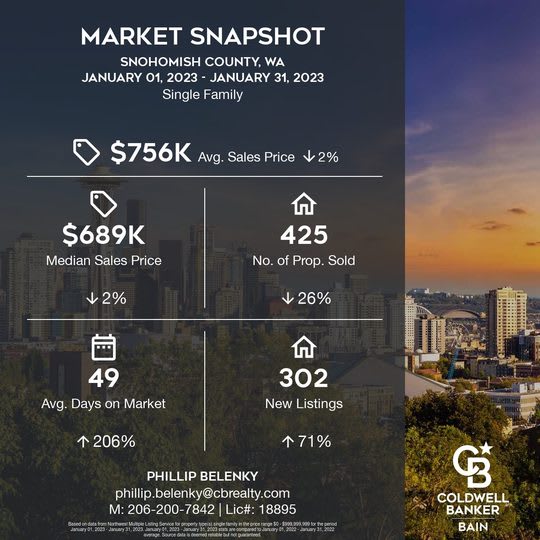 Thank You!
Client Appreciation Happy Hour
February 2023
We'd like to thank everyone that joined us for our client appreciation happy hour earlier this month. It was such a pleasure to spend the evening with you all! We hope you had a great time mingling and enjoying good food and wine. We're so grateful for your continued support and it was wonderful to have the opportunity to show our appreciation in a fun atmosphere. Thank you for taking the time to join us and we look forward to continuing our relationships and creating more meaningful experiences together in the future!