Spring has definitely sprung with many more homes hitting the market. Last month there was a 30% increase in inventory compared to the previous month. Along with this came a matching 31% increase in pending sales. Despite rising interest rates, much of the inventory is being absorbed by buyers. This month we're starting to see a lower number of offers on homes, a trend which will likely ease some of the drastic price escalations we've been seeing. Once April pending home sales close next month, we'll likely see a continuation of price growth once the stats are revealed; however, I do anticipate that prices will plateau over the next few months as inventory levels continue to increase.
Interest rates have been a hot topic. It's true that rates have increased sharply compared to last year. They're hovering just under 5%. Despite this rise, multiple offers are still the norm on many properties. However, with increased supply, buyers have more choices.
As more homes come on the market, we're starting to see more homes sell with just one or two offers. Some sellers are pricing so high out of the gate that many buyers assume they will be priced out on offer review day. Worried about extreme escalations that have become the norm, these buyers decide to focus their efforts on homes with lower starting prices. This dynamic is contributing to a trend of more homes staying on the market past their published offer review dates.
Listing price strategy continues to be paramount in creating success for sellers. We are actively working with a number of sellers and preparing four listings that will come to market next month. Each listing is receiving a tailored pricing strategy. We consider the target buyer for each property and position each home to be a standout in its niche. This means making smart investments to upgrade property conditions, presenting in a way that resonates with buyers, and listing at a price that generates offers. Correctly priced, a home will entice buyers while meeting seller goals, leading to a successful transaction with happy clients on both sides.
In the first three months of the year in King County, prices have risen 16.5%, and in Snohomish County prices increased by 10.5%. Usually, when we see double-digit increases at the beginning of the year alone, we tend to see a plateau or slight decrease mid-year. There are still many first-time home buyers out there, along with people moving in and out of the area, so it will likely continue to be a very active spring. We'll continue to monitor this busy market as the year progresses and provide insights to help you position yourself, should you want to buy or sell a home in the area.
If you'd like specific market data related to your neighborhood, don't hesitate to ask. I'm just a text, email, or phone call away.
-Phillip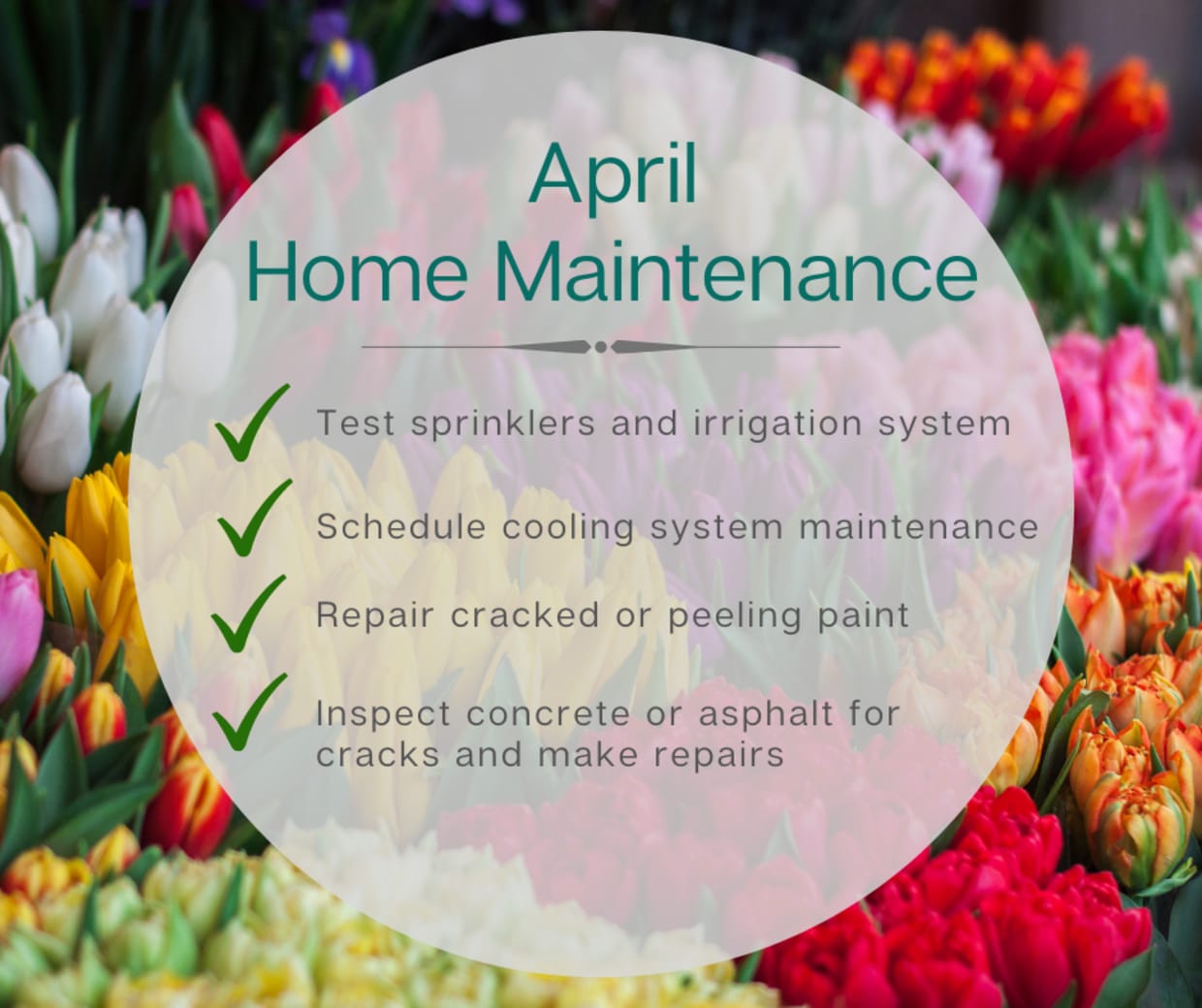 Our monthly must-do's to keep your home and outdoor living spaces safe and enjoyable throughout the year. Reach out if you need service provider recommendations and/or a more complete home maintenance checklist!